Empowering tools made for the cultural sector
What if your planning system, your ticketing system and your CMS not only connect seamlessly, but also reinforce each other? Discover the force of three powerful software products connected. Each with a unique character, but all designed specificly for the cultural sector and to make your life easier.
A powerful combination
Peppered, Yesplan and Tixly are great tools by themselves, but become even more powerful when combined. The connection between the CMS, planning tool and ticketing system is a far-reaching integration. All three tools communicate with each other to synchronise all useful data: the productions are created in Yesplan and synchronised with Tixly, that data is then retrieved by Peppered from Yesplan and supplemented with additional information from Tixly.

Adjustments therefore only need to be made in one place. This makes working with Peppered even easier: sales URLs are generated automatically, prices are retrieved so you don't have to fill them in manually and the availability of tickets is continuously synchronised.
How Ælvespeilet simplified their online flow
"It's great to have our website, mailing and narrowcasting tools in one place and connected to each other. Now we don't have to move all the images from the website into the narrowcasting, for example, we can speed up our workflow with standard email templates, and make use of powerful personalisation options ."

- Rune Sundby, Kulturhuset Ælvespeilet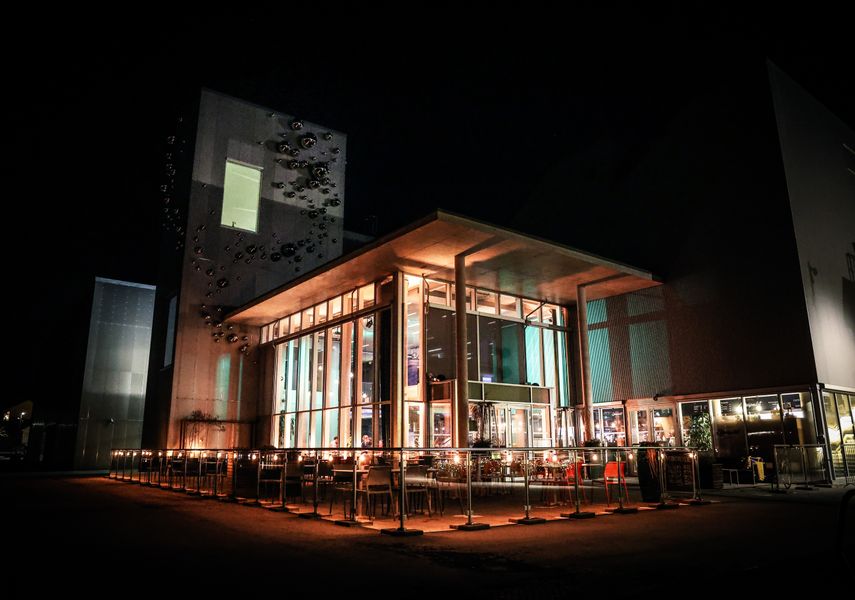 Before we had Peppered, it was a lot of work to move all kinds of different things from the planning and ticketing systems to our CMS, so we started looking into how to diminish the manual labour, Rune Sundby says. Now that we have Peppered and the integration with Tixly and Yesplan, we got rid of mismatching prices, times and pictures: everything is in sync now. For example, if we move the concert to one hour before or later than originally scheduled, it's automatically updated in all places. It saves us many hours and mistakes.
Stimulate your marketing machine
This connection not only creates a streamlined workflow, it also stimulates your marketing machine. Peppered offers many personalisation options for your website and mailings, but the possibilities become even more diverse when you have integrated your ticketing system, like Tixly.
Peppered not only uses the data available from your CMS, but also retrieves some interesting data for your marketing coming from Tixly. For example, in Tixly you can see how often someone has bought tickets within a certain genre. This data can be linked to labels that you attach to specific visitors, so you can distinguish them from others based on certain characteristics, in this case the genres that have their interest.
This allows you to display personalised content on your Peppered website. Consider, for example, a showcase banner about an upcoming opera, which only opera lovers can see. And those who have visited a rock concert more than twice now, will get to see another banner relevant to them specifically. Or send a personalised email to segmented groups like these.