Create accessible content with these 5 tips
What should you consider when creating content to optimise it for the WCAG (Web Content Accessibility Guidelines)? We help you out with these five tips.
1. Use correct text formatting
Correct text formatting helps blind and partially sighted people to navigate through your texts. Proper use of text formatting options is essential for your website to work well with reading equipment.
Headings
First, make sure you create your titles and headings with the set headings, instead of using other formatting options, such as bold letters. This makes it easier for people with reading equipment to navigate through your pages. In addition, this is also better for your SEO, because search engines can better understand your pages that way as well.
Of course you can continue to use other formatting options, but simply avoid doing so for titles and headings. Instead, use underlining, bold, or italics only in the paragraphs to emphasise certain words or phrases.
Hyperlinks
In addition, it is a good idea to correctly describe hyperlinks. This also allows people with reading equipment to better understand your text. When the equipment reads the hyperlink "Click here", it is of course not clear to the person concerned where they will navigate to after clicking the hyperlink. Therefore, think of a good hyperlink text, for example: "Order tickets for [name of performance]". This makes it immediately clear what to expect when you click on the link.
Not only for the blind but for all your website visitors, this is a better way to place hyperlinks. The link is more noticeable when the visitor scans the page. If the visitor reads on a page about a certain performance and is interested in buying a ticket, the hyperlink with the text "Order tickets" will stand out more than a link with "Click here".
2. Have text spoken in the correct language
Make sure that you always choose the correct language in your CMS in which a text is written. This is important because the corresponding language codes are then included in the code and the text is pronounced correctly by reading equipment. For example, you prevent an English text from being read with a Dutch voice.
3. Convert visual content to text
Now that your texts are accessible, it's time to look at the visual content on your website. It is important to offer images, videos and audio in text form as well, so that blind and partially sighted, and deaf and hard of hearing people also have this information at their disposal. Use text descriptions with images, and add subtitles and closed captions to your videos. Subtitling involves transcribing or translating what is said in the video, and closed captions provide a description of sounds in the video, for example: [applause]. And do you have a podcast? Then offer transcripts of your episodes.
4. Provide clear communication
Make your story clear to everyone. When building a web page, consider low-literate people or people with intellectual disabilities as well. Use simple language and add graphics that support the text for clear communication.
5. Keep pages organised
Keep your pages organised and make sure that people with dyslexia also find your website clear. Don't say too much on one page, but make sure a page has a clear, concise message and purpose. Use consistent formatting, use blank lines, and offer video and audio where possible to make information more manageable.
More about digital accessibility
These tips will help you along the way with creating accessible content. Besides content, an accessible website also involves design and technology choices. At Peppered we are happy to advise you on accessible design, and of course we take on the technology.
WCAG Quick Guide
Learn how your organisation can comply with the WCAG; download the WCAG Quick Guide!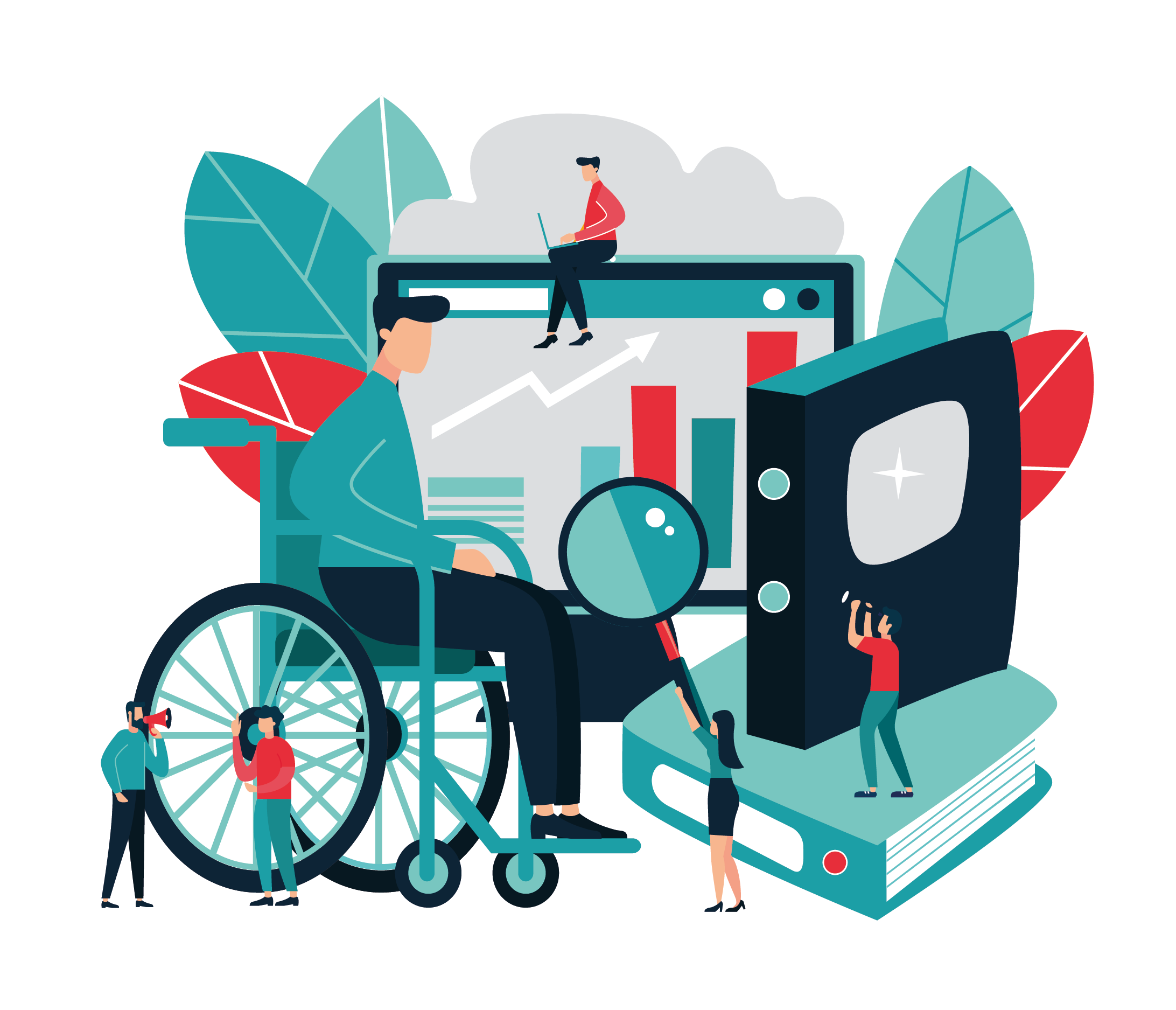 Related articles
In collaboration with Het Nationale Theater we are working on an increasingly accessible website.
At Peppered, we believe that everyone should be able to make good use of websites and enjoy everything the cultural sector has to offer. Together we can take care of this.